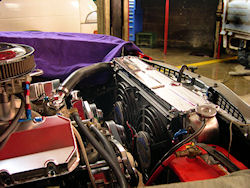 As our name suggests, we are absolute radiator specialists with service that can't be beaten. We can get your car's cooling system running perfectly.
New Radiators - We can supply and fit over 4000 different radiator products. We're independent, so we can get the right radiator for you.
Re-core Radiators - We re-core radiators for all type of vehicles including motor vehicles, trucks, farm machinery and stationery equipment.
Radiator Cleanouts and Repairs - All radiators are pulled apart, thoroughly cleaned and inspected for durability.
Radiator Tank Repair and Replacement - great range of replacement tanks, plastic and brass.
Pressure testing - We make sure that your entire cooling system is ready for the hottest conditions.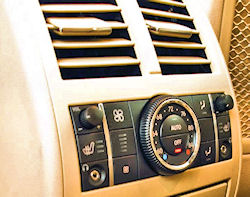 Ok, so you don't want your car to overheat, but we don't want you to overheat either. That's why we make sure your car's air conditioner is working great. We can do it all, including:
Air conditioning re-gas.
Repair and replace air conditioning components - hoses, pipes and fittings
Condenser repair - aluminium welding.
Supply and fit after market air conditioners and components
Hey, we have winters here too you know. There's no excuses for not keeping warm on our coldest days. We offer the best service in :
Heater core repair
Heater core replacement
New heater supply
We even manufacture our own range of under dash heaters and demisters for custom applications.
We do fuel tanks too, making sure that your fuel stays where its supposed to be. We do:
Steel fuel tank repairs of any type of vehicle, cars, trucks, boats, industrial, whatever.
Rust repairs
Custom build, modifications and alterations
Pressure testing